In the dynamic world of life coaching, it's essential to shine brightly and attract potential clients effectively. Yet, life coaches often operate with limited budgets. In this comprehensive guide, we'll delve into 11 cost-effective marketing ideas specifically designed to empower ambitious life coaches like you.
Get ready to elevate your coaching career to new heights. From leveraging the power of social media to harnessing the art of networking, each strategy in this guide is tailored to maximize your visibility and credibility without breaking the bank.
We understand that as a life coach, your mission is to inspire and guide others, and these marketing tactics are crafted to amplify your message and reach those who can benefit most from your expertise. Whether you're just starting or looking to expand your clientele, this guide is your roadmap to affordable and impactful marketing success.
Affordable Marketing Ideas
1. Create Compelling Content
Writing is your superpower. Share invaluable insights, success stories, and tips that resonate with your target audience. Consistent, high-quality content establishes you as an expert in your niche, and this is one of the most crucial aspects of your life coach marketing strategy. Learn how to properly brand your business here.
2. Maximize Social Media Engagement
Harness the power of free social media platforms. Establish a presence on platforms your potential clients frequent and regularly share content that provides motivation, advice, and a glimpse of your unique coaching style.
3. Leverage Email Marketing
Building an email list is a highly economical way to connect with potential clients. Craft newsletters filled with valuable content, success stories, and exclusive offers to keep your audience engaged and informed.
4. Network for Success
Join online and local groups centered around personal development and coaching. Forge connections with your peers and explore opportunities for collaborations. Networking is the gateway to referrals and partnerships, and it's a critical component of your marketing strategy as a life coach.
5. Optimize Your Digital Storefront
Your website is your online showcase. Ensure it's user-friendly, professional, and features clear calls to action. Use your website to spotlight your services and provide a seamless experience for potential clients.
6. Share Your Wisdom through Guest Contributions
Contribute articles to established websites and blogs within your niche. This exposes you to a broader audience and creates backlinks to your site, boosting your search engine ranking and enhancing your online visibility.
7. Display Client Testimonials
Encourage satisfied clients to provide testimonials, and showcase these on your website and marketing materials. Genuine feedback builds trust and credibility.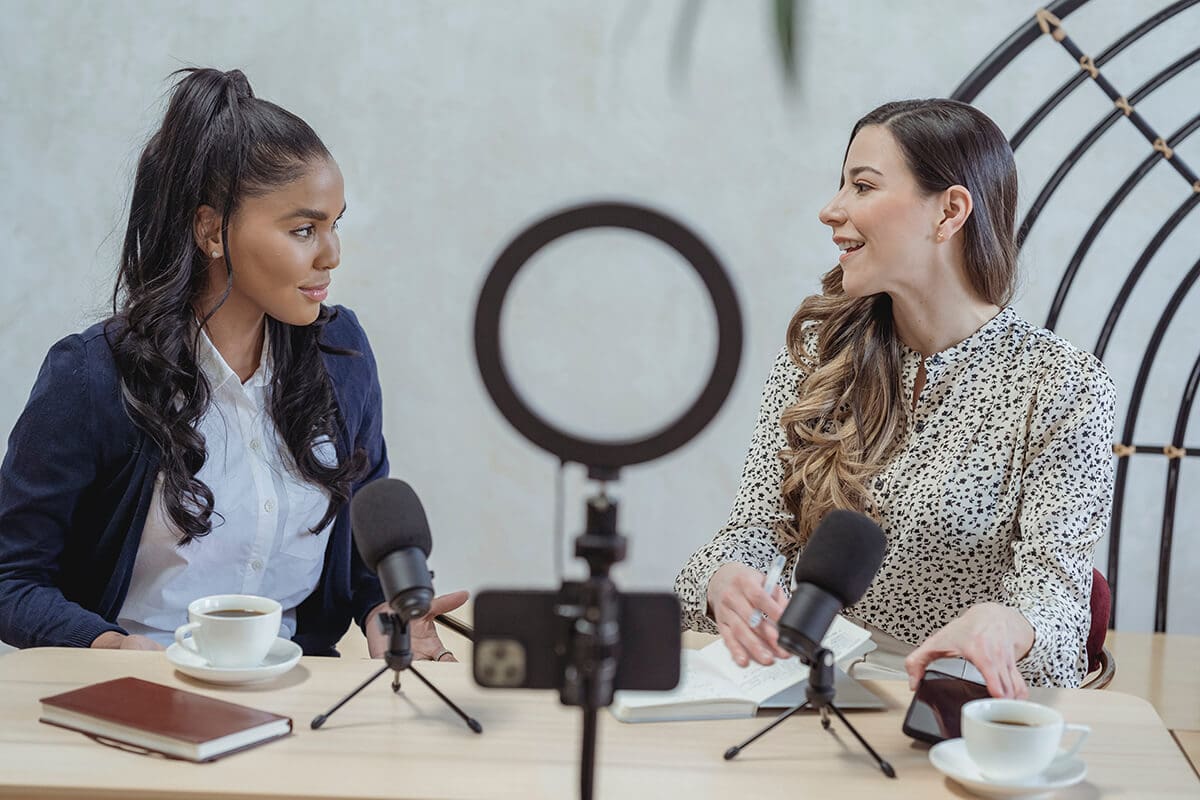 8. Podcasting Your Way to Success
Start a podcast or join a podcast as a guest and you discuss personal development and coaching topics. Podcasts are an excellent medium for showcasing your expertise and connecting with a wider audience.
9. Embrace Storytelling
Share stories of your personal and your client success stories on your website and social media. Storytelling creates a powerful emotional connection with your audience.
10. Launch an Online Course
Offer online courses or workshops related to personal development and coaching. This is an additional revenue stream while positioning you as an authority in your field.
11. Collaborate with Influencers
Partner up with influencers in the personal development and coaching space. This can help you promote your services to a broader audience.
By employing these innovative ideas, you can elevate your coaching practice and connect with individuals seeking your guidance. Stay authentic to your coaching philosophy and let your passion radiate through your marketing endeavors.
FAQs: Marketing Ideas for Life Coaches
1. Which social media platforms are ideal for life coaches?
The choice of platforms depends on your target audience. However, popular choices for life coaches include Facebook, Instagram, LinkedIn, and Twitter.
2. How can I build my email list as a life coach?
Offer valuable resources like e-books or webinars in exchange for email sign-ups. Ensure your website prominently features a sign-up form.
3. What types of videos should I create for my coaching business?
Consider videos covering coaching tips, client success stories, and live Q&A sessions. These engage your audience and offer valuable insights.
4. How can I improve my website's search engine ranking (SEO)?
Focus on optimizing your website's content for relevant keywords, improve site speed, and earn high-quality backlinks. You can also seek guidance from an SEO expert.
5. What's the best approach to collecting client testimonials?
After successfully completing a coaching engagement, request feedback from your clients. Ensure their testimonials highlight the positive changes they've experienced through your coaching.
Guidely: Your Secret to Affordable Marketing Mastery
Are you ready to take your marketing efforts to the next level without straining your budget? Guidely is your partner in this journey. We provide pocket-friendly marketing solutions tailored for life coaches. From crafting personalized content to efficiently managing your social media, we've got you covered. Join our waitlist and witness how Guidely can empower your coaching journey.