Register for access to this free community workshop and learn how to become unstoppable with Whitney Freya.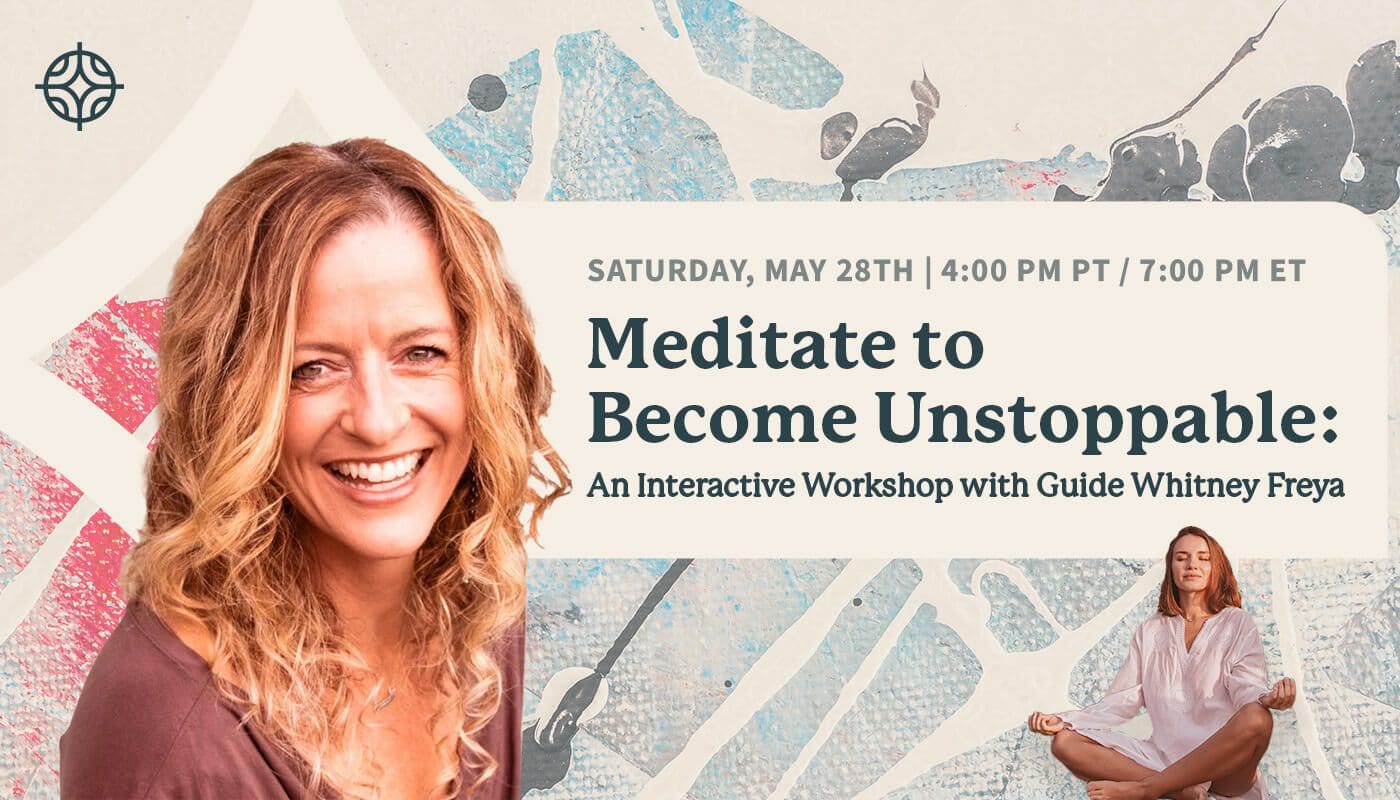 You are meant to live in a co-creative relationship with your infinite possibility.
Join us for a high vibration workshop using sacred geometry and creative expression to raise your wellbeing and overall sense of possibility. No artistic experience necessary. Featured Guide Whitney Freya is the author of 30 Days to Unstoppable: Be The Dream Made Visible and creator of a transformational practice to help people change their lives on their own terms.
This free event is an exclusive opportunity to recreate your life from the inside out. Bring a journal and wear something comfortable.
When we live from the perspective of a human being who has a spiritual life, we are depriving ourselves of personal power, power sourced from our Infinite Self. To step into your fullest, most authentic expression we want to inhabit fully the imaginal realm and allow it to flow through us into this physical reality.
Free Guidely Community Featured Event
Meditate to Become Unstoppable
An interactive workshop with Guide Whitney Freya
When:
Saturday, May 28th, 2022
4:00 PM Pacific •  7:00 PM Eastern
Meditate to Become Unstoppable
An interactive workshop with guide Whitney Freya
Saturday, May 28th, 2022
4:00 PM Pacific • 7:00 PM Eastern
Free!
Find feelings of security and safety coming from within you.
Understand your journey as an infinite, energetic being.
Connect to the aspect of you that is already where you want to be and knows exactly what you need right now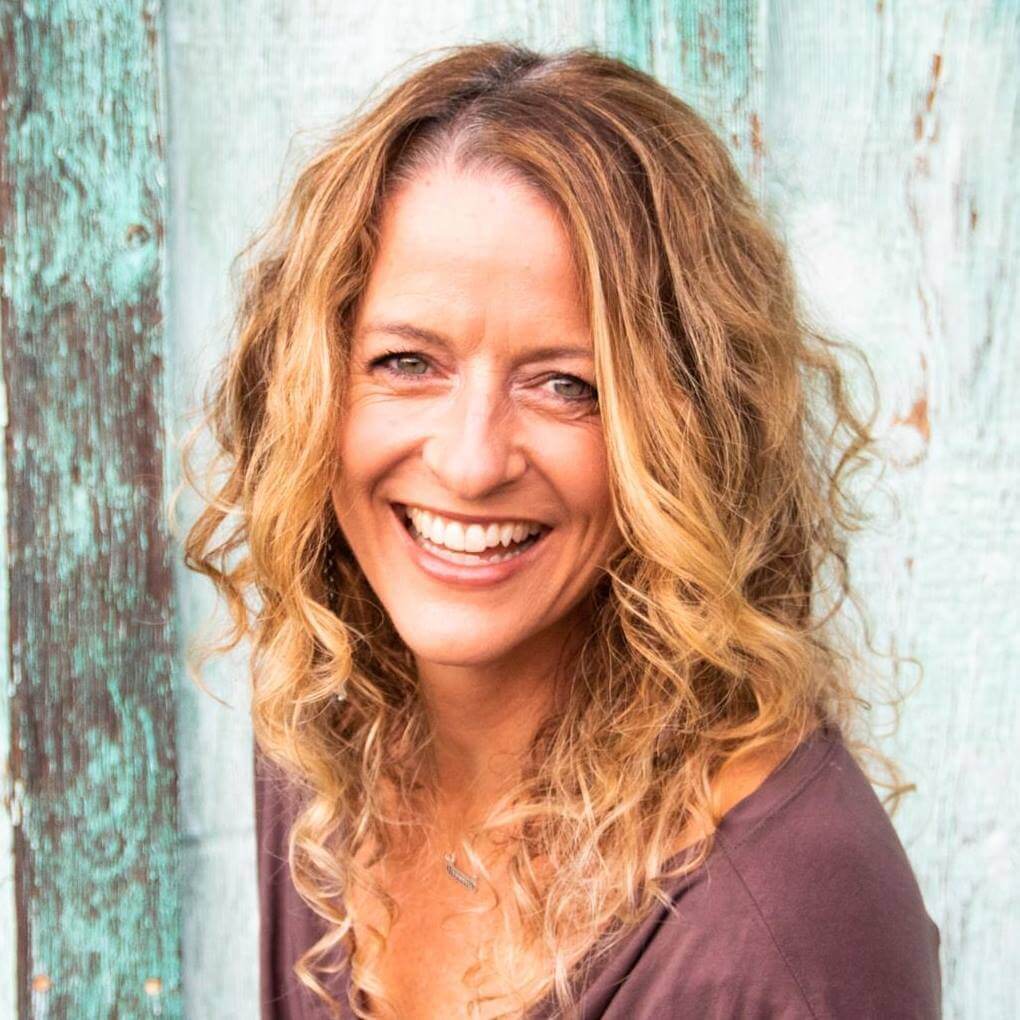 About Guide Whitney Freya
Whitney Freya is a published author, artist, entrepreneur & creative muse. Her latest book is Rise Above, Free Your Mind One Brush Stroke at a Time. It is an explosion of color, painting prompts and inspirational teaching for Life Artists!
Her unique approach to personal creativity has garnered her international media attention, including CBS news & appearances alongside Dr. Wayne Dyer, Donna Eden & more.
She leads her international team of Creatively Fit Coaches who share her passion for living life as art. Whitney Freya has taught at The Esalen Institute, around the world at creativity conferences, Burning Man, Awesomeness Fest, and at Agape Spiritual Center.
"Whitney's high-energy, focused, and creative workshop kept us rapt and interested. She was engaging, informative, and fun while introducing new ideas and alternative ways of thinking to create different methods for me, personally, to approach my business plan and writing. I used several of her ideas immediately, which resulted in a beneficial behavioral and attitude change in my son, and bought her book after her workshop. I read and/or work an exercise from it before I even open my email Inbox every business day, and my son and I use her suggestions for arts and crafts exercises to "get creatively fit" and spend time together. I highly recommend Whitney for whatever capacity any business or organization desires of her."
"I first took a 2-day workshop with Whitney Freya and that was the pivotal point that changed my life. I now have trained to become a Creatively Fit Coach and that training has opened up even more infinite possibilities I never would have dreamed. I love her books, classes and her stencils are amazing. Whitney has encouraged me to Rise Above who I was and reach for the Stars."
"Ive been so blessed to cross paths with Whitney, she is an uplifter to the core of her being. From her simple soul scribbles all the way to Creatively Fit Coaching, she has been fun and real, and makes everyone feel special and heard. She is truly one who walks her talk, and is an exceptional guide and intuitive mentor. She has taught me to RISE ABOVE the dramas and trust me inner voice, So much more than just painting in her teachings…so very grateful for you Whitney!"
How To Claim Your Free Ticket
Simply enter your name and email in the form, we'll take care of the rest!
Receive A Personal Invitation
You will receive all of the event details and be able to add it to your calendar.
We'll see you on Saturday, May 28, 2022 at 4:00 PM PT/ 7:00 PM ET
Share This Event With Your Friends!